I make corporate learning, i.e. personnel development, training and further education more successful in companies. Through my support, the necessary measures are approached more strategically, carried out more precisely and efficiently and courses (from internal and external training providers) optimised.
As a result, employees become more qualified and satisfied and companies remain competitive in the long term. I have my finger on the pulse of time with my ideas and am always close to the concrete needs of the customers.
because I have many years of experience and in-depth knowledge of the personnel development and (online) training sector

because I know proven strategies and products on the training market and observe and accompany their development

because I provide optimal advice independent of manufacturer
because I have a broad network of providers, manufacturers, trainers and speakers in the e-learning and training industry (national, D-A-CH region and international)

because I can combine an academically and methodologically sound approach with a lot of practical experience, also in leadership positions, as a project manager and in change management Free of charge: 30 minutes of expert knowledge
Ask us up to three questions that currently concern you in terms of further training and qualification of employees. In an initial personal interview, we will discuss your individual training situation. Get to know us and let us become concrete right away.
This telephone appointment of around 30 minutes is free and non-binding.
We are looking forward to your inquiry!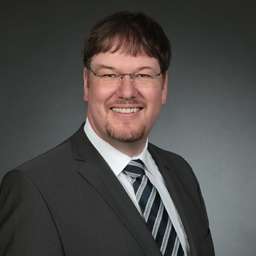 Olaf Bur­si­an, Jahr­gang 1974
I live with my family of five in Düsseldorf / North Rhine Westfalia, Germany.
Studies and selected further education
Teaching assignments
Johannes-Gutenberg University Mainz - Lecturer at the Department of Educational Science / Adult Education

Quadriga-Hochschule Berlin - Lecturer for Strategic HR Development

Steinbeis-Hochschule Stuttgart - Lecturer for e-learning
Your training impulse
Subscribe to our german newsletter and look forward to news, ideas and trends in corporate learning. WHAT ELSE I LIKE TO DO
based on selected questions from Marcel Proust's questionnaire
Where would you like to live? Where I find inspiration, happiness and harmony.

What is perfect earthly happiness for you? To be loved and to be able to love.

Your favourite character in history? Paul of Tarsus, the apostle from the New Testament.

Your favourite heroines in reality? Courageous, innovative, forward-looking politicians.

Your favourite heroes in poetry? Hildegunst von Mythenmetz (figure of Walter Moers)

Your favourite painter? Clau­de Monet.
Your main characteristic? To be versatile: in the areas of training and further education, theology and politics, I am reasonably well informed and can convince.

Your dream of happiness? To sit on a terrace by the sea with good jazz music and a good Rheinhessian or Rheingau white wine and to have experienced that the FC Schalke 04 became German football champion.

Your favourite colour? Blau und Weiß, in die­ser Kombination ;-)

Your slogan? I do it my way!

Your favourite composer? Many with "B": Bach, Beethoven, Britten - and Max Reger.